Smoothies And Milkshakes
From creamy milkshakes to fruity smoothies, your immersion blender is a champ at whipping up yummy beverages. And it's powerful enough to crush ice and frozen fruit.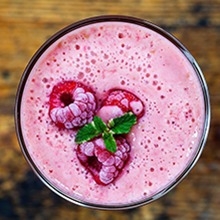 Soups
Perfect for stirring vegetables, this blender will help you make your favourite soups.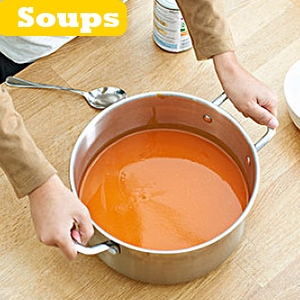 Sauces
Perfect for blending and mixing your ingredients to create sauces, great assistance for your favourite dishes.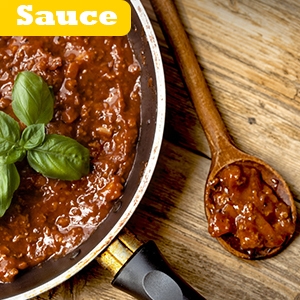 Egg whisk
Perfect for whipping cream or egg whites, great assistance for cakes and desserts.

Corrosion Resistant Blades
One of the excellent things about this hand blender is its stainless steel blades. The blades are corrosion resistant and help you to get a smooth blending experience while preparing your favourite drinks. The body of this small hand blender is made of ABS material, which makes it sturdy and durable. Another advantage of the use of ABS material in its body is that it can be maintained quite easily which enhances its longevity.
Glossy & Ergonomic
It's built with a glossy ergonomically-designed motor-housing body with a non-slip and easy-to-grip handle that gives you comfortable and sturdy control over the blender.
Super Easy To Clean
The shaft is dishwasher-safe and the body can easily be cleaned by wiping with a soft damp cloth. These parts come apart and come back together with ease.
Cleaning and Maintenance
Pour a little warm water into the jar and turn the Speed Selector to M-position for a few seconds
Remove the jar and rinse under running water
Wipe the outer surface of Motor Unit with a damp cloth, do not use abrasive cleaners
Never immerse Motor Unit in water for cleaning and all parts are not dishwasher safe
Dry all parts and then replace them if any problems have been encountered during use never disassemble the Motor Base by yourself. Contact only the authorized service facility for examination and repair